𝗧𝗵𝗲 𝗗𝗮𝘆 𝗼𝗳 𝗧𝗿𝘂𝘁𝗵, 𝗪𝗵𝗶𝗰𝗵 𝗧𝗲𝗮𝗺 𝗪𝗶𝗹𝗹 𝗕𝗲 𝗖𝗿𝗼𝘄𝗻𝗲𝗱 𝗖𝗵𝗮𝗺𝗽𝗶𝗼𝗻𝘀 𝗼𝗳 𝗦𝗽𝗮𝗶𝗻? 𝗛𝗲𝗮𝗿𝘁𝗯𝗿𝗲𝗮𝗸 𝗼𝗿 𝗝𝗼𝘆 𝗳𝗼𝗿 𝗟𝗼𝘀 𝗕𝗹𝗮𝗻𝗰𝗼𝘀?
Who would have predicted this? It all comes down to this, right to the wire. It's the last matchday of LaLiga and we still don't have a clear-cut winner.
However, our neighbors from across the city, Atletico de Madrid have their destiny in their own hands. Their task is simple: win their last game against struggling, relegation-threatened Real Valladolid and the league title is theirs. The scene is set and the atmosphere couldn't be more tense. While Real Madrid and Atletico are fighting for the league crown, Valladolid have everything on line, they have to win to stay in La Liga next season. As for Villareal, they don't have any (massive) real motives domestically but the Yellow Submarines would surely like to have a say in the title race.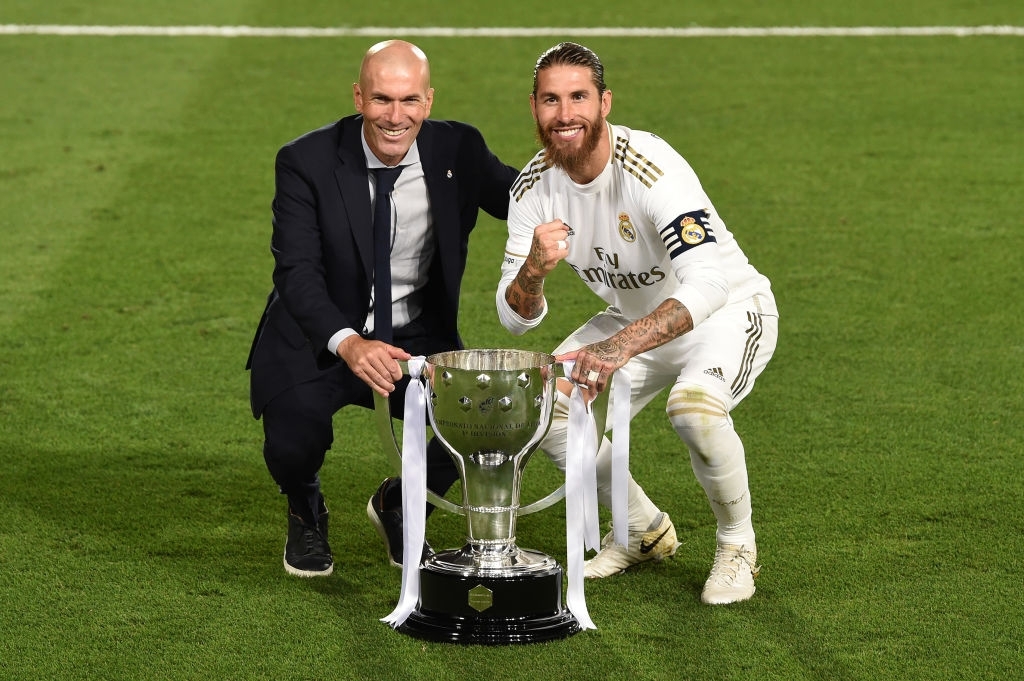 It's crazy to think with ALL that's happened this season: multiple injury crises, lack of depth in an already aged squad, the Super League fiasco, and much more. Chances are, when the whistle is blown today, Diego Simeone's side will be celebrating their first league triumph since 2014.
For Los Blancos, winning the title isn't impossible but the chances of this well-oiled Los Colchoneros side slipping up against a side like Real Valladolid are next to none. What our players have to do is win their match, give it their absolute all on the pitch, and then hope and pray that an unlikely miracle happens. We fans must remember that whatever happens today, we shouldn't undermine the achievement of the players and most importantly, the Gaffer: Zidane. They have shown some real fighting spirit and tenacity to come to this stage with their backs against the wall all season.
It may well be the last match for several legendary players and even Zinedine Zidane himself, so we have to try and win it for them. Winning the league title would be a befitting farewell to cap of a historic chapter. We mustn't lose hope till the last second, for we have seen miracles happen before, and Real Madrid never stops fighting. Unlikely? Yes. Impossible? Absolutely not.
𝑯𝒂𝒍𝒂 𝑴𝒂𝒅𝒓𝒊𝒅𝒅𝒅𝒅!